1. Kids with red hair are just the cutest
Seriously. Whatever you have to say on this subject, we're not listening. Ginger kids are adorable.
2. We're fiery
…or at least we can use the redhead stereotype of being hot-headed as an excuse for losing our temper once in a while (or a lot).
3. Redheads inspire the world's greatest art
Red hair pops up its ginger head in heaps of famous artwork, including Sir John Everett Millais's painting of Elizabeth Siddal, 'Ophelia' (above) and Gustav Klimt's Hilde Roth.
We make excellent muses.
4. The best Disney princesses are ginger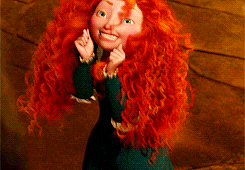 Princess Merida and Ariel: they both knew what they wanted and went for it, sticking to the headstrong stereotype of redheads being winners.
5. …Royal redheads, too
We all know how awesome Queen Elizabeth I. And Prince Harry – need we say more? Redhead royalty rocks.
Conan O'Brien, Catherine Tate, Louis C.K. and Di Spencer – their jokes are all hilarious, particularly if they're redhead-related too, of course.
7. Gingers are special without even trying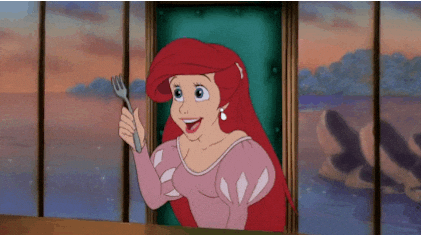 While the rest of the world is trying to find ways to stand out from the crowd, redheads do that just by having red hair.
8. Redheads don't go grey
Ginger hair retains its colour for longer than other shades, which eventually fades to silvery-white. No greys here!
9. We have our own ginger festivals
The Netherlands has the Redheads Days festival, Ireland has its weekend-long Redhead Convention, the Brits have Redhead Day UK, and even Kiss A Ginger Day exists. We get a lot of love on St Patrick's Day, too.
Quite a busy year for redheads.
10. Red hair is the colour of…
…Fire, Irn Bru, Autumn leaves, Christmas. All the nice things.
11. Gingers are besties
Redheads only need to look at each other to form a secret bond, sometimes giving each other nods as a sign of ginger acknowledgement.
I prefer high fives.
12. Redheads are like four-leaf clovers
For a redheaded child to be born, both parents must carry the recessive ginger gene, known as MC1R. And even then, there's only 25% chance of having a baby with red hair. We're tiny little miracles that come out of nowhere.
13. We generate more vitamin D
Redheads can't absorb sufficient vitamin D due to low concentrations of eumelanin in their body.
This lower melanin-concentration means that gingers can cleverly produce their own Vitamin D within their body when exposed to low light conditions.
14. People love talking about (and touching) red hair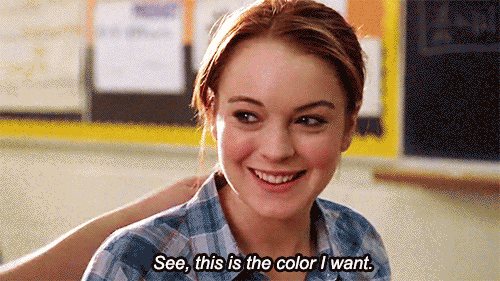 Friends, children, hairdressers, old ladies, people in the street…everyone.
15. We never get lost in a crowd
…except maybe at a redhead event.
16. Disney loves red hair so much that it needs its own computer software
[Disney / Pixar]
Brave's Princess Merida has such gorgeous ginger curls, that it's understandable that the chiefs at Pixar HQ wanted to get her red hair spot on.
It was so important to them that they created a set of new software for it.
17. Better skin and fewer wrinkles
Redheads' aversion of sunlight means that we should spend less time in the sun and more time covered up and wearing sunscreen. Which, in turn, should protect our skin from being damaged by the sun's rays, which account for 80% of wrinkles and ageing of the skin.
Natural redhead Julianne Moore thanks sunscreen for her ageless visage, as she told NewBeauty:
"I was lucky enough to have a very fair-skinned mother who instilled in me the importance of sunscreen. We wouldn't go to the beach until after 3pm, and we would do things like walk on the shady side of the street to avoid the sun.
"People are so much more careful now, but back then it was rather unusual. That has made the biggest difference in my skin; the condition of it is very different than other people my age, and I credit it all to that."
18. The Freckle Tan
One day, one magnificent day, our freckles will join to make a tiny patch of tan, and it'll be the greatest achievement of our lives. We live in hope.
19. Redheads are always remembered
Whether it's during a series of job interviews, auditions, or on a night out with your friends, gingers are memorable in a sea of blondes and brunettes. Most commonly referred to as 'that redhead'.
20. Hair appointments are a huge ego boost
Without fail, every haircut witnesses a series of Ooooohs and Aaahhhhs. And, "You could never get that colour out of a bottle."
21. The (nice) nicknames
Forget the weird, gross nicknames, it's all about 'Red', 'Strawberry', and 'Scarlett'.
22. No one can wear colours like gingers can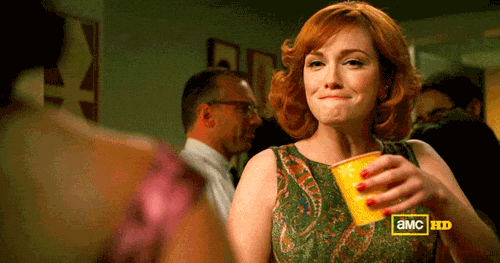 Green may make us look Irish, but that's a good thing. Blue, purple, and yellow too; even red and orange looks great – don't listen to anyone else!
23. Redheads smell better
In 1886, Augustin Galopin wrote in his book Le Parfum de la Femme that redheads have the strongest scent of all women, emitting notes of amber and violet.
And founding editor of The Erotic Review, Rowan Pelling, agreed with this, stating that gingers' natural scent is distinctive and strong, and "drives many an admirer wild".
Ooh la la.
24. Redheads' pain resistance is much higher
It's been contested by a number of scientists, but there are still many people who believe that those with natural red hair require higher levels of anaesthesia than other shades when going under the knife.
So now you all know why we hate the dentist so much.
25. We're mutant superheroes
Natural red hair is caused by a series of mutations in the melanocortin 1 receptor (MC1R) on chromosome 16, which means that redheads are the same as superheroes. And our superpower is awesomeness.
26. Ginger men may be at lower risk of prostate cancer
Scientists aren't sure why but our mutated MC1R gene (which dictates hair pigmentation) may also control tumour development and the way some cells divide and grow.
From certain test results, it was calculated that men with red hair are 54% less likely to develop prostate cancer than other hair shades.
All we know is, our ginger powers are pretty great. Weird, but quite wonderful.
27. We're one big ginger family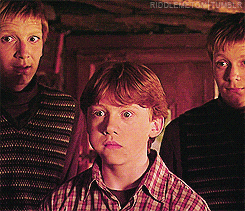 …just like the Weasleys. No one can deny our awesomeness.