Hey gingers, what's the sitch? I'll tell you what's the sitch. The sitch is, we want to know how to dress up as fellow redhead Kim Possible for Halloween!
Well, you've come to the right place, dear ginger.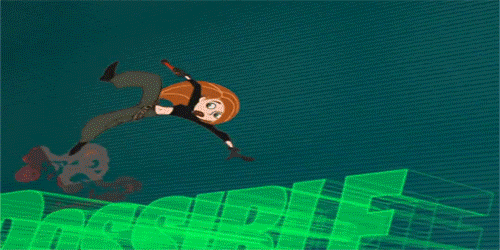 Kick-ass cheerleader by day, crime-fighter by night, Kim Possible is an all-around show-stopping redhead! It's no surprise that gingers will want to wear a Kim Possible costume this Halloween, as the world waits with bated breath for the release of the recently announced live-action Kim Possible film to be released in 2019.
So grab your comfy black boots and khaki green cargo pants, and get ready to roll…
Make-up
Keep things simple with mascara and a thin line of eye liner (if desired), and swipe across a slick of dark red/brown lipstick to get that hardcore Possible edge.
NYX Soft Matte Lip Cream Liquid Lipstick in Madrid
Hair
Side part your red hair and blow dry straight. If you don't have particularly thick hair, take this opportunity for a bit of backcombing to give a bit of volume!
By Emma