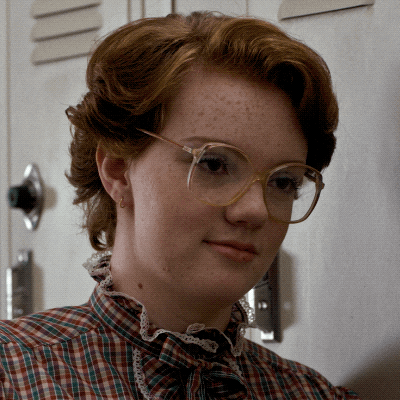 Throwing us back to the Eighties is this year's smash hit Netflix series Stranger Things. Whether it's the nostalgic fashion or supernatural ghouls that tugs at your heartstrings, the show's likely to be the belle of the ball at all Halloween parties this year.
Grab part of the fun by claiming the most underrated character of all: Barb. She's super-sensible and totally deadpan, and has a truly amazing dress sense. Oh yes, and she's gloriously ginger. WINNER.
Here's how to dress as Barb from Stranger Things for Halloween.
Hair
If you have long red hair, you'll want to create a faux bob illusion. First of all, use a comb to create a side parting. Then, use either curling tongs or straighteners to create loose waves through the top and mid layers of your hair.
Spray salt spray throughout your ginger hair and use your fingers to give it some 1980s' volume.
Next, tie your red hair into a low ponytail. Tuck it all underneath itself so that it's hidden. Secure with bobby pins and you have a faux bob!
And to finish it off…
Use fake blood to recreate the nasty cut on Barb's thumb and hand. It's all in the detail.
By Emma