St. Patrick's Day is another day for redheads to celebrate their ginger hair, as we all like to think it's an unofficial redhead holiday! We're bracing ourselves for the "Oh, you're ginger? You must be Irish" comments.
Come to think of it, why is it so commonly believed that natural gingers have Irish heritage? Here are the facts/our theories to celebrate redheads this St. Patrick's Day…
10% of Ireland has red hair
Heat map of Europe's redhead population: Eupedia
They may not beat Scotland with the highest percentage of gingerness (the Scots boast 13%), but the Emerald Isle comes in second with a delectable 10%. And it has also been calculated that around 46% of the country's population carries the ginger gene, known as MC1R, that is responsible for red hair to occur.
Redheads look great in green
In terms of the colour spectrum, orange and green complement each other beautifully, and with green being Ireland's national colour, something about a redhead wearing green instantly conjures a Celtic image.
The Irish climate suits gingers perfectly
Thanks to our ginger genetics, natural redheads can create vitamin D under much weaker UV conditions. And we all know how much redheads are better off in the shade and out of the sun.
It's even believed that gingers feel heat pain and changes in temperature more than other hair shades, so it's been to keep us in mild and cloudy climes.
Maureen O'Hara's Irish redhead heritage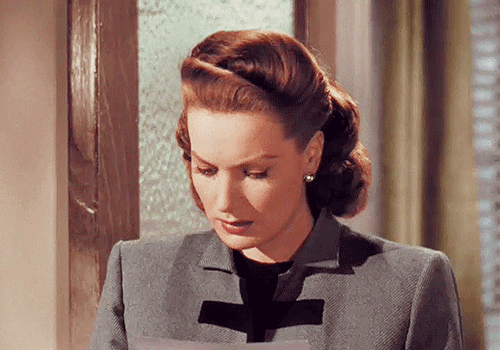 The Irish-American actress and singer represented redheads as the beautiful, talented and rare treasures that they are. She was born and bred in the Dublin suburb of Ranelagh before moving to Hollywood to pursue her acting career in 1939, aged 19.
Redheads Anonymous
The hilarious myth-busting and stereotype-mocking web series Redheads Anonymous is nothing short of comical genius. Check out episode 1 above, which follows protagonist Molly and her other ginger friends on St. Patrick's Day, no less!
---
Enhance and care for red hair using Gingerful
Created for redheads, by redheads.