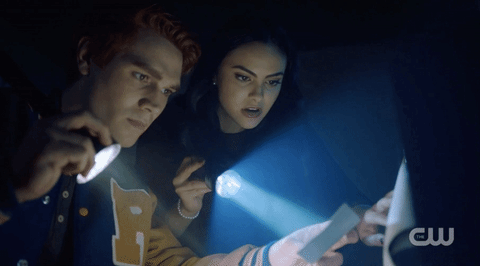 Hallelujah, another super-easy Halloween costume for gingers! For redhead guys, this Archie Andrews costume is really easy to achieve, and is basically all down to the iconic letterman jacket and red hair.
And with season four of Riverdale kicking off on Netflix this month, it'll get a whole lot of appreciation at Halloween parties! Here's how to dress up like Archie Andrews…
Varsity jacket
If you want to go all-out Riverdale, you'll need to unstitch the 'M' on this jacket and either leave it off completely, or replace it with an 'R'. You can find these on Amazon.
Classic white tee
Any will do, but preferably with a tighter fit, a la Archie!
Converse
Archie's gotta have his Chuck Taylors! Then slip on a pair of jeans and you're good to go.
And to finish it off…
Archie is regularly getting himself into trouble, so you could use make-up to add a bruise to your eye, or perhaps stick wound strips across your brow to look like stitches. Then you could go one step further and really Halloween-ify his look with fake blood, which fairly frequently happens on Riverdale too! Poor guy.
If you had a perfect Cheryl Blossom-esque red-haired friend, why not ask them to dress up too, we've got the perfect Halloween costume tutorial for them!
[Images: Courtesy The CW]