Ancient Greek mythology states that redheads turn into vampires after death. Can it be true? We may shy away from the sunlight, but we hope that's the only similarity!
Perhaps it's due to our (sometimes-blindingly) pale skin, but we thought that Halloween was the perfect time to play on this ancient myth, with the chance to dress up as a few of our favourite ginger vampires from TV and film: Twilight's Victoria, and True Blood's two resident red-haired vampires, Jessica Hamby and Vampire Queen, Sophie-Anne Leclerq.
Fangs at the ready!
Twilight's Victoria
Played by both Rachelle Lefevre and Bryce Dallas Howard in the Twilight saga, Victoria is ruthless, hardcore and terrifyingly creepy.
Pepe Jeans at ASOS: Was £220, Now £130
Team with a pair of dark blue or black jeans plus comfy shoes, and you're ready to stalk some prey.
For your red hair, use hair straighteners to twist three-inch sections of your hair to create loose waves. Apply sea salt spray to create some texture.
Keep your make-up minimal, particularly with foundation to let your freckles and pale skin shine through!
True Blood's Jessica Hamby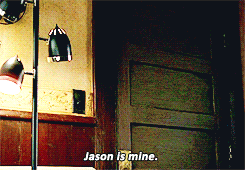 For the seductive side of redheaded vampires, Jessica Hamby is your perfect choice. She's sweet and innocent at heart, but don't underestimate her art of seduction.
For this outfit, Jessica Hamby wears a red corset, suspenders and cape, but you can tone down the seduction if you like, by wearing with black leggings or trousers.
Keep your foundation pale and flawless, your lipstick blood-red, and your eyes smoky, adding false eyelashes if you fancy.
True Blood's Queen Sophie-Anne Leclerq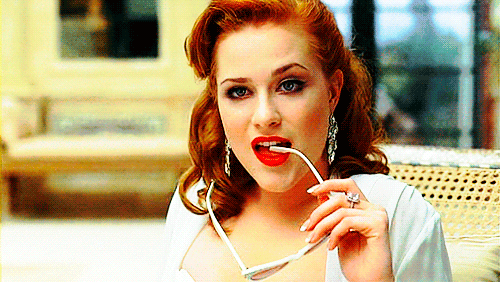 As Vampire Queen of Louisiana, Sophie-Anne is a whopping 550 years old. She doesn't look it, though.
Played by Evan Rachel Wood, she's fairly fierce, but more than that, she luuuurves being Vampire Queen, and wears lavish clothes and jewellery to show off her wealth.
Whichever vampire you dress up as this Halloween, make it one of the best ones…gingers!
By Emma