Princess Merida, the rebellious redhead with crazy, unruly locks to match, has been on our radar ever since Brave was released in 2012.
She's the ultimate ginger with all the traits we aspire to: she's a princess and a wicked archer. Aside from the fact she's a fictional character, she's everything any teenage ginger girl could ever want to be.
And now we can be her! Well, for one night at least.
Here's our step-by-step guide to creating a perfect Princess Merida costume for Halloween, just like in Brave. For a Princess Merida hair tutorial, click here.
Splash
Alexander Wang at Jules B: £198.99
Save
Hair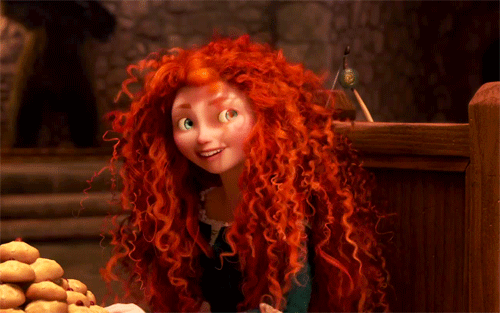 It took Disney-Pixar three years to nail Merida's deep red, ever-moving curls. Hell, they even had to create new software to do it! So we know how important the princess's hair is to her identity.
And can't we all agree with that?
So, for red hair just like hers, follow our simple guide for Princess Merida hair.
And to finish it off…
You can find a cheap archery set and a floor-length cape at your local fancy dress shop!
By Emma