The long break over Christmas and New Year is a time for vegging out to the max.
It's time to sit back, relax, and veg out gloriously to our list of Christmas and feel-good movies starring gingers.
Angela's Christmas (2018)
Angela's Christmas tells a heartwarming and poignant story of family and safety at Christmastime. It's only half an hour long, so the perfect length of time to cuddle up and enjoy a cup of hot tea.
Noel (2004) – Susan Sarandon
Five New Yorkers come together on Christmas Eve, seeking a miracle.
Nightmare Before Christmas – Sally
Jack Skellington of Halloweentown becomes bored of scaring people so plots to kidnap Santa Claus from Christmastown so he can take over his jolly role.
Home Alone (1990) – Catherine Anne O'Hara
Eight-year-old Kevin is accidentally left behind while his family flies to France for Christmas, and must defend his home against idiotic burglars.
Little Women (1994) – Susan Sarandon and Eric Stoltz
The March sisters live and grow in post-Civil War America.
You can also catch the latest remake, out in cinemas now!
Love Actually (2003) – Tom Sangster
A firm Christmas favourite for all, Love Actually follows the lives of eight very different couples who are dealing with their love lives in various loosely interrelated tales all set during a frantic month before Christmas.
Stepmom (1998) – Susan Sarandon
A terminally-ill mother has to settle on the new woman in her ex-husband's life, who will be her children's new stepmother.
Meet Me In St Louis (1944) – Judy Garland
In the year before the 1904 St Louis World's Fair, the four Smith daughters learn lessons of life and love, even as they prepare for a reluctant move to New York.
Nine Months (1995) – Julianne Moore
When Samuel (Hugh Grant) finds out his longtime girlfriend is pregnant, a commitment-phobe realizes he might have to change his lifestyle for better or much, much worse.
Frozen (2013) or Frozen 2 (2019) – Princess Anna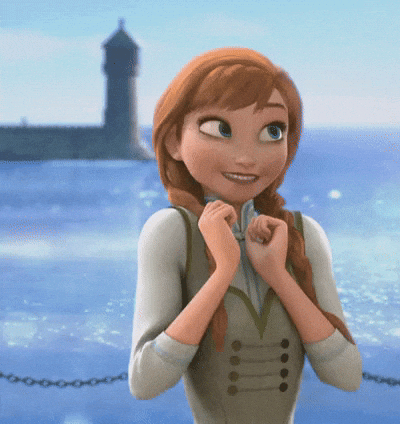 If I need to describe the plot of Frozen, I must ask you, "Have you been living under a rock?"
By Susanna
---
Enhance and care for red hair using Gingerful
Created for redheads, by redheads.