While we generally try to shun all of the bad redhead stereotypes out there, there are certain times of the year when embracing the idea of a creepy red-haired clown makes sense. We're talking about Halloween, of course.
So if you're after a terrifying Halloween outfit for gingers, red-haired clown Pennywise from It is your go-to creepy costume!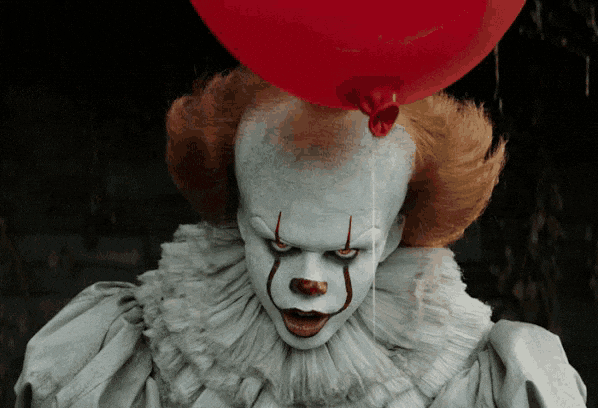 The look takes some prep, so here's how to create your own Pennywise costume. Just be careful not to freak yourself out…
Pennywise is not human, so you'll need no part of your skin to be showing. You can usually find old-fashion frilly clothing in second-hand shops, or alternatively, get yourself a long-sleeved white top, white trousers and white gloves to cover everything.
Pull & Bear at ASOS: £12.50, $21.50
You'll need a white tutu to put around your collar, which is easy to find from most fancy dress stores or online.
Any chunky worker-style boots work best with this outfit.
Make-up
This is where your costume comes into its own. Slather on some white face paint, red lip gloss, black eyeshadow and some yellow eye contacts if you're going all out.
Hair
Obviously you have the red hair already, so slick it back away from your forehead as much as possible, using a small amount of gel.
Alternatively, you can get yourself a bald cap and extra wig, but you might as well embrace your gingerness!
And to finish it off…
Fancy getting crafty? Pom poms are really easy (and fun) to make. You'll need five altogether: three in a vertical line on your top, and two for on top of your shoes.
Or, if you're feel less crafty than this, you can pick some up from
your local craft store
.
No Pennywise costume is complete without a single red balloon. Either get yourself a balloon and fill with helium, or just blow it up with normal air and tape to the end of a stick to give a floating effect.
By Emma